Clopay Carriage House Garage Doors
The Clopay carriage house garage doors resemble the traditional carriage doors that fold, slide, or swing. It has four panel designs, a range of window features, and a couple of finishing options. The product is also available in resilient faux wood composite, durable steel, and various wood species. For wooden options, the semi-custom series is handcrafted with a six-door, 10-window or top sections for a variety of design options. There is also an option for paint or stain-grade wood. The limited edition for the wooden collection, on the other hand, is a four-layer construction with eight styles for windows and doors. Just like the previous edition, there is an option for paint or stain-grade wood. The best thing about this series is its energy-efficient insulation. For steel, there are various collections that feature different designs and construction options. All have a swing out appearance and an overhead garage door operation. The Coachman collection has a four-layer insulated steel, alongside a composite construction. The Canyon Ridge has a choice of a five-layer construction and four-layer construction with 2-inch Intellecore insulation.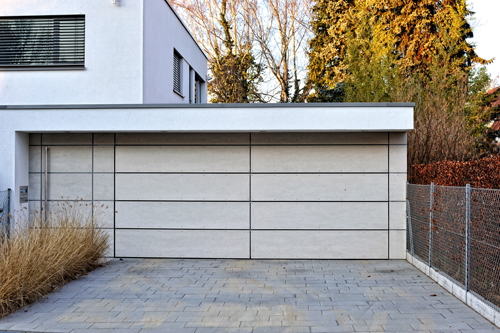 Your Problems and Needs Have Priority for Us
The window designs offer homeowners an amazing artistry in glass, which ranges from plain glass to beveled and etched inserts. Practicality has been one of the priorities of the product, allowing consumers to choose from a broad range of low-maintenance materials, from faux wood to steel. Clopay carriage house garage doors have achieved the Good Housekeeping Seal, giving users an added warranty protection. This simply means that whenever the door is found to be defective, it will be replaced by Good Housekeeping or refunded by its original price.