Garage Door Opener
Back To Our Services
Garage doors are very useful, but the automatic ones are also convenient. They can save you time and energy and provide you extra safety and security since the opener allows for easy and fast access into your garage. Additionally, their operation may be enhanced by remotes, which will give you the chance of controlling the opening and closing of the door from within your car. The old manually handled doors belong to the Design Museums of the world since the rapid growth of technology has opened the doors of greater comfort in maneuvering our garage doors.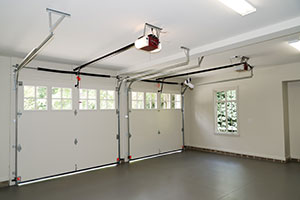 Our company is located in Great Neck, which may be a small place, but still it is so close to the Big Apple, which is considered the center of the world, that could not be exempted by innovative technological developments. In fact, Garage Door Opener Great Neck follows novel techniques to the letter and our technicians are always briefed on novelties. They have acquired a great experience working on different types and brands of openers, so you can rest assured that they will be able to manage properly your problems, make the right adjustments and repair your opener with precision. Our company carries Liftmaster or Genie openers, Chamberlain or Marantec openers since it gives emphasis on cooperating with the greatest manufacturers for better results. Their strong products combined with our excellent tools and the expertise of our technicians can guarantee excellent quality work in no time.
We can handle and work on all opener types while we can install a new one, if your old one is worn out or you are replacing the entire garage door system. You, basically, have three choices: you can either choose the chain drive motor that will go easy in your pocket, but it will be loud to your ears, the screw drive motor that will not be so loud, but it will be more expensive, or lastly the belt drive that might cost more, but it will, definitely, be silent. Hence, it is up to you since it depends on the amount of money you want to spend and the noise you are prepared to have. Actually, it might sound odd, but some people prefer the loud type because they want to be able to hear their garage door operating, should an intruder tries to break in.
We can handle and work on all opener types
You must keep in mind that there is always an emergency phone line open at all times because if the opener breaks down at two o'clock in the morning, you would probably don't want to go to sleep leaving the garage door wide open till the next day. Our people will be at your place immediately and take care of the opener quickly and efficiently.
It's always a good idea to accompany your opener with a good and of the latest technology remote and forget about the switch on your wall. Remotes can offer you further safety, especially if you return home at late hours, and protect you from bad weather. Technology opens, literally, the doors to the future and Garage Door Opener Great Neck can ensure your arrival at a safer world. Why shouldn't get your chance?