Garage Door Company
Back To Our Services
Welcome to Garage Door Co Great Neck! We aim to offer the best garage door service in the Great Neck area with outstanding prices, licensed professionals, and excellent customer service. Our reputation, as the best garage door company in Great Neck, has been earned through the relationship we have built with our clients.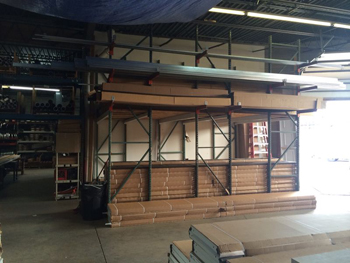 When you need an emergency garage door company, it is comforting to know that you can call on courteous professionals from your local certified garage door company in Great Neck, NY. Regardless of the time or the day, we can be available for emergency repairs and replacements. Moreover, we offer same day service for your convenience. Our contractors are licensed to handle even the most complicated jobs and they are, also, certified to repair the broken springs or install new garage door. The most important thing is that they are insured, in case an accident occurs while they are working.
In order to ensure the safety of your home, we commit to completing all customer requests within the same day. You will not have to wait for the next day for your doors to start working. We test and verify your doors are in top condition before leaving. Apart from thorough work and comprehensive diagnosis, the most reasonable prices are offered for services provided. This is why we have become the preferred choice for garage door service providers in this area. With our elite team of experienced specialists, we are sure to fix all the door problems.
When you contact us, at the best garage door company in Great Neck, a licensed garage door contractor will arrive at your home or business in a timely manner and can handle all manner of garage door service needs, including:
When you call Garage Door Company Great Neck, you are getting the most reliable and best company in the area. Anytime you need garage door service, it is essential to choose a licensed company. Choosing a licensed company ensures that you get a professional licensed contractor, who is trained and experienced in garage door service. We are your local Great Neck licensed company and can handle all garage door work safely and effectively.
Our contractors are licensed to handle even the most complicated jobs
It is also important to select a bonded company because it will have the financial backing to cover unusual and unfortunate accidents. If you are not using a bonded company and an accident happens that causes injuries or property damage, you could be financially liable or your insurance could be charged. For your own protection financially, you need an insured company in Great Neck.
Your best garage door company option is a licensed or certified company that is bonded and insured, providing the ultimate coverage for any unfortunate events during garage door service. As a certified garage door company, Garage Door Co Great Neck is the ultimate emergency company. Our trained and licensed contractor is experienced in all types of garage door repair and can give you same day service. We'd love to start building a relationship with you so you are comfortable calling us 24/7 for all your emergency garage door needs. Contact us today at Garage Door Company Great Neck!