Garage Door Repair
Back To Our Services
The American dream requires the purchase of a house at least once in one's lifetime. In fact, many people manage to buy multiple houses throughout their lives while selling and buying property in the United States is a common phenomenon. At bottom line, the exterior of each house must always be in excellent condition, especially if you want to sell it. Increasing the real estate value must be one of your main concerns. After all, first impressions count the most. On the other hand, even if you don't want to sell your property, but you want to enjoy high living standards, you must also take care of minor or major issues that will make your home look fabulous. It's not easy keeping your house well-maintained since the tasks range from simple painting to windows replacements and new garage door installations.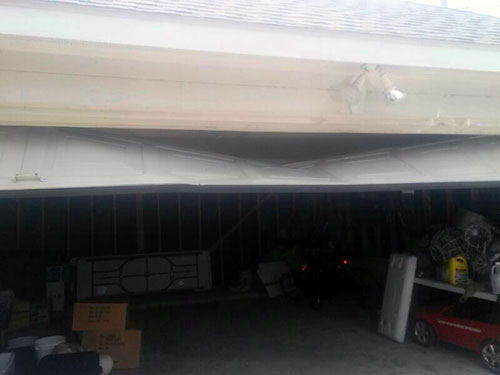 Well maintained homes including garage doors will not only add to the curb appeal of the property's façade, but will also fortify your house against intruders and extreme weather conditions. The secret key is to buy reliable garage doors that will keep out the burglars and make you feel safe within your private premises. We are lucky to live in times that due to various circumstances including high crime rates manufacturers make extraordinary efforts to come up with new ideas that will strengthen further the garage doors. Different materials undergo thorough procedures that make them more durable and more sensitive materials, such as wood, can be stronger and resistant against extreme temperatures by the application of special coats.
Well maintained homes including garage doors
Garage Doors Great Neck give an emphasis on picking the greatest doors available in the market because we want to be able to give you the best options, when it's time to buy a new garage door. As a result, we work only with Liftmaster, Craftsman, or Chamberlain as well other major corporations that pay attention to little details and manufacture strong doors, accessories and replacement parts in accordance with the latest safety regulations as well as the latest technological innovations and technical specifications. Their signature is also our guarantee for the stability and the longevity of your door.
Of course, we don't only carry the good old fashioned wood doors. We definitely can supply you with many variations of aluminum or steel garage doors from Clopay or Sears in many fantastic colors, sizes or dimensions. Certainly, we couldn't exempt from our great collection the fabulous glass garage doors, which have become very popular lately due to their glamorous touch and the fact that they let the sunshine go through your garage. You also have the choice of installing a window on the panel or a pedestrian door. Our technicians will be available for immediate installation and they can answer all your questions about your new door. They can, of course, talk you through the technical differences between the different types and designs, but you may rest assured that all our garage doors can insulate greatly your property and are of the highest quality. Garage Doors Great Neck wouldn't dare provide you with anything less than the best!